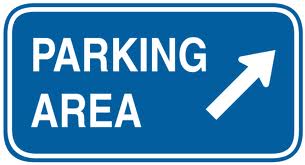 Parking Policy
Parking on vacant lots is not allowed unless you have written permission from the office. If you need more parking you can make arrangements to rent additional parking. Unauthorized Vehicles parked on vacant lots will be towed.
All vehicles must have up to date license plates and must be in running order. Derelict vehicles are not allowed and will be towed.
Street parking is short term only and please remember not to block your neighbor's drive or mailbox. Absolutely, no parking between an intersection and a driveway.
Street parking is limited to no more than 6 hours – Not allowed when snow and ice is forecasted.
Boats and Trailers ARE NOT permitted to be stored on your lot. Please call the office for availability on the Boat / Trailer parking lot. Spaces are available on a first come first serve basis – spots are limited. The lot is available to Red Hawk Residents only.
Violators are subject to tow without further notice.