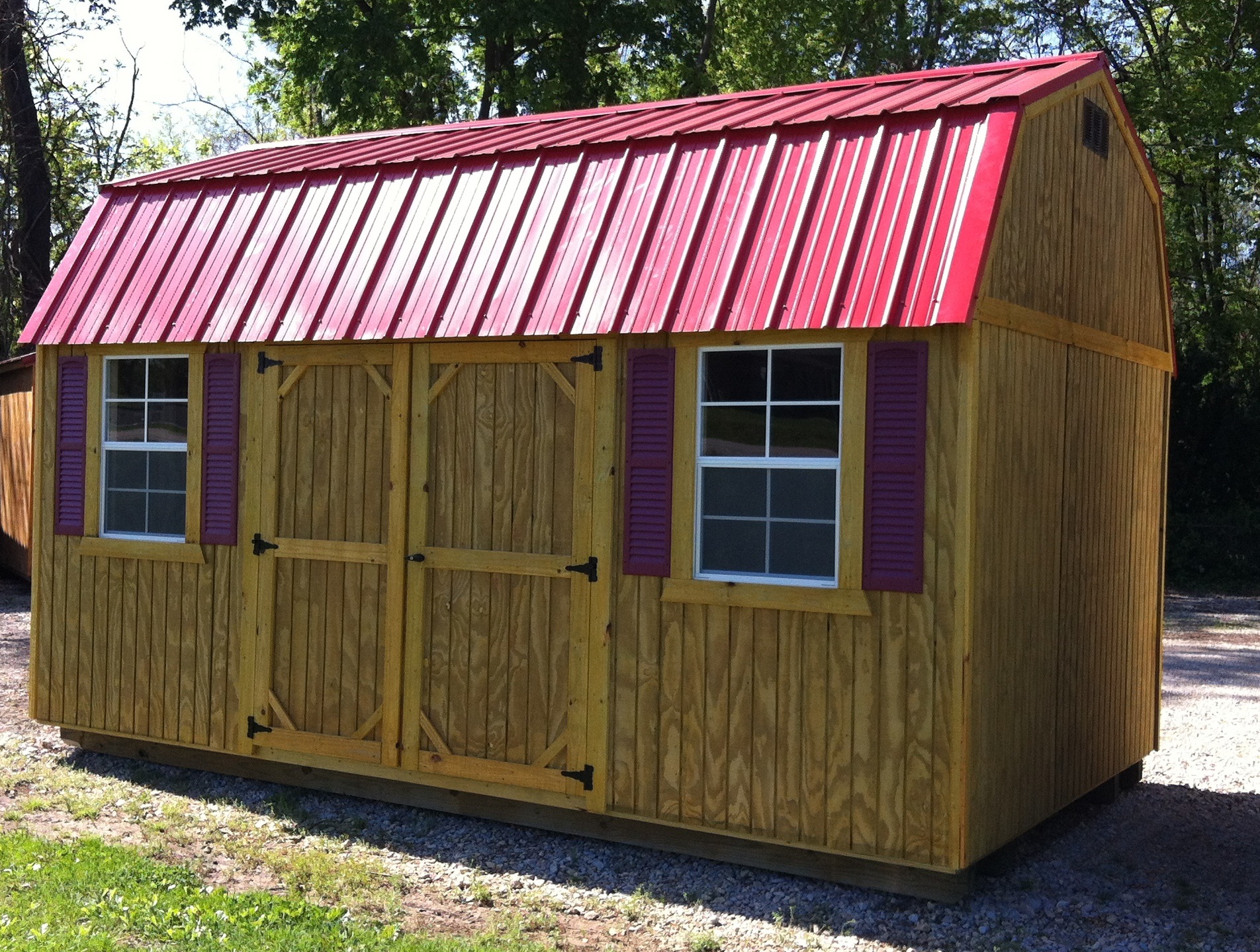 Need more space? Buy or Rent.
Rent an 8X12 for as little as $50.00 per month
Rent to Own Programs Available
One word sums up these storage sheds… QUALITY!
        
     External Features                                                                                                         
Pressure Treated 4×6 Runners
Pressure Treated Floor Joists
50 Yr. LP Smart Side Siding & Trim (Painted Buildings)  http://lpshed.com/products/walls/#smartside
15 Yr.Sherwin Williams Paint with choice of 15 colors (Painted Buildings)
Pressure Treated Siding & Trim (Treated Buildings)
5 Yr. Weather Proofing Sealer (Treated Buildings)
Gable Vents
Galvanized Fasteners where needed
40 Yr. WeatherX Metal Roof
Floor on all 12′ Buildings reduced to 134" for Hauling Permit
Floor on all 16′ Buildings reduced to 182″ for Hauling permit
Internal Features
3/4" LP ProStruct  Flooring Tongue & Groove http://lpshed.com/products/floor/
3/4″ Treated Plywood Flooring for Garages
Framing 16" on center includes,floor joists,stud walls,& rafters (Garages come with floor joists 12" centers
7/16 OSB roof sheathing (All Buildings)
Steel Truss Plated Rafters
Diamond Tread Plate on door openings for Protection & Durability
Heavy Duty Barrel Bolts on all Double Doors
Adjustable Braces on all Wood Doors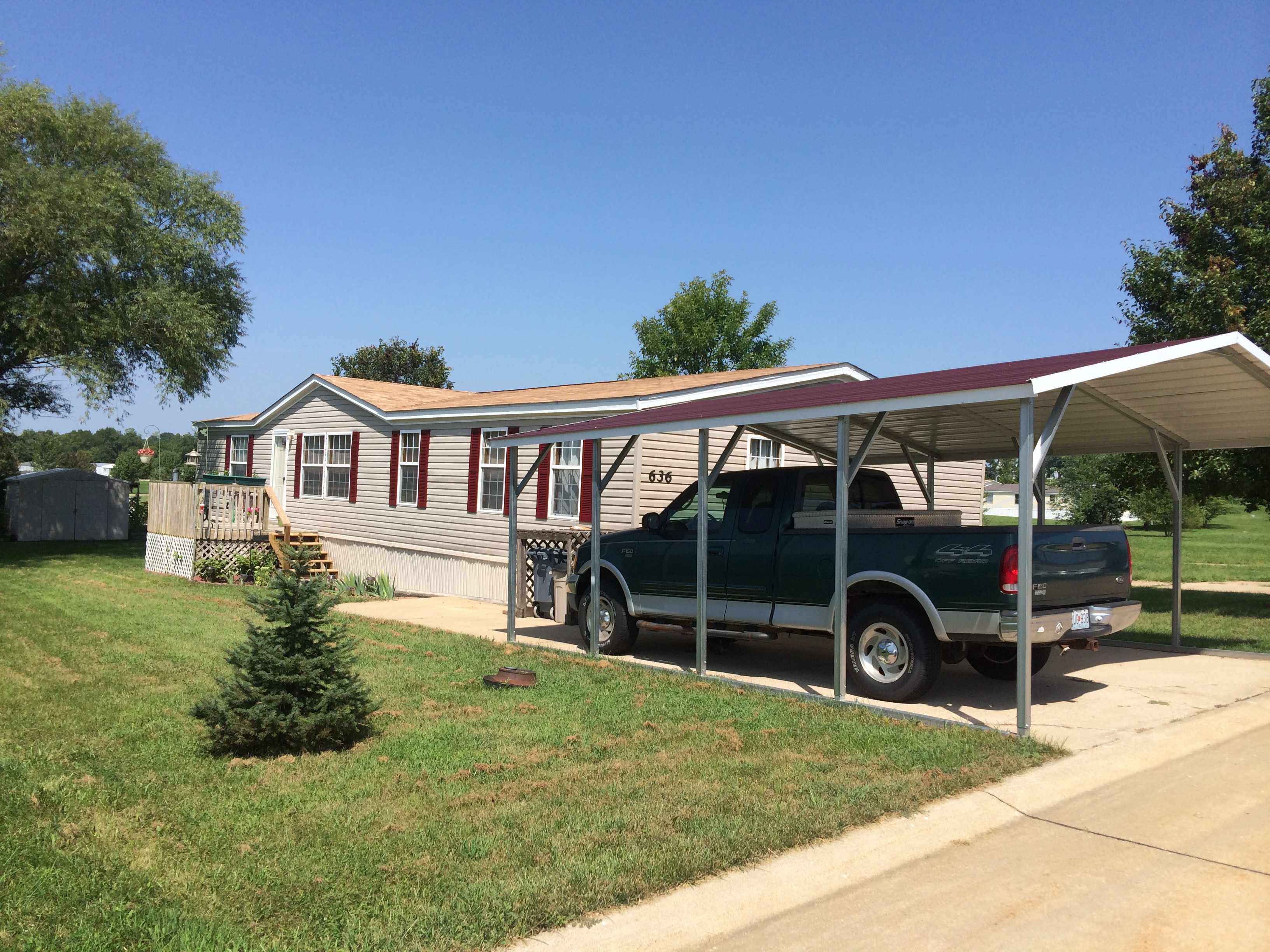 Community approved Carports Available
90 days same as cash
 Rent to Own for as little as $52.00 per month + tax
Rentals starting at  $45.00 per month
* These structures are built with 14 gauge and 12 gauge Framing (20 Year limited Warranty) and 29 gauge sheet metal (also​ available 26 gauge)
Fast Free Delivery & Installation Included. 90 Days Same as Cash and Red Hawk Residents automatically qualify for financing – No Credit Checks.
Protect Your Vehicle From Mother Nature and order yours today.